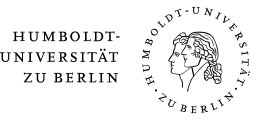 People
---
Scholars and researchers in all career stages and from a wide range of disciplines work at the ZtG.

Seventeen disciplines are represented at the ZtG.

The Structure of Gender Studies at the HU Berlin (click on image for fullscreen view)
Continuity in research and teaching is secured through professorships with a partial Gender Studies denomination. 
The scholars active at the Center are anchored in their native disciplines. They become secondary members of the ZtG by application. 
The ZtG's administrative team and director provide the coordinative and organizational support necessary to ensure successful transdisciplinary research and teaching.