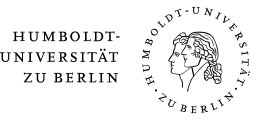 Structure
---
The ZtG is a transdisciplinary, academic institution that is a part of the Faculty of Humanities and Social Sciences. It is governed by its own board, and its bylaws regulate decision making within the Center.
In accordance with the transdiscipinary orientation of the Center, scholars and students from many disciplines conduct work at the ZtG. They typically remain anchored in their primary discipline, and belong to the ZtG through a secondary membership. This is also true for professors who possess a partial-denomination in Gender Studies and whose positions are partly financed by the ZtG.
Our offices provide the organizational support that makes research and study at the ZtG possible.
All members of the HU community with a secondary membership in the ZtG,
All students in the gender studies master's, bachelor's concentration, bachelor's minor, or the Magister programs,
Associates of the Center.
The ZtG's work is organized through:
Professorships
Many departments have professors who choose to affiliate with the ZtG. But to help ensure that certain disciplinary fields are always included in the academic offerings at the Center, we co-sponsor several professorships. This means that the positions are determined as either fully or partially denominated gender studies professorships, rather than as voluntary affiliates. A portion of junior professorships are financed via the Berlin Program for Equal Opportunity for Women in research and teaching.

Currently, the following professors hold Gender Studies positions:
 
Baer, Susanne, Professor of Public Law and Gender Studies (on leave since 1 February 2011 to serve as constitutional judge, Bundesverfassungsrichterin)
Bauhardt, Christine, Professor of Gender and Globalization at the Faculty of Agricultural Sciences
Binder, Beate, Professor of European Ethnology and Gender Studies
Bruns, Claudia,Professor for History of Knowledge and Gender Studies at the Institute of Cultural Science
Chakkalakal, Silvy, Professor of European Ethnology and Gender Studies
Bruns, Claudia, Professor of Cultural Studies and Gender Studies
Kuster, Brigitta, Professor of Cultural Studies and Gender Studies
Lembke, Ulrike, Professor of Public Law and Gender Studies
Vedder, Ulrike, Professor of New German Literature from the 18th Century to the Present and Theory and Methodology of Literary Sciences and Gender Studies
Wimbauer, Christine, Professor of Labor Sociology and Gender Relations

Beyond this, there is a series of other professors who do work within the field of Gender Studies, although they are not formally Gender Studies professors. They are:
Boesenberg, Eva, American Studies (Literature and Economics, Intersectionality, "Race"/Ethnicity and Gender, Athletics)
Gehrmann, Susanne, African Studies (African Literature, Gender in the Literary Sphere, (Post)Colonial Violence)
Haschemi Yekani, Elahe (English and American Literature and Culture with an emphasize on Postcolonial Studies)
Kilian, Eveline, British Studies (Gender Theory, Queer, Transgender)
Kraß, Andreas, German Studies (as well as the Archive for Sexology)
Pech, Detlef, Educational Science (Masculinity, Youth Work)
Schnurbein, Stefanie von, Scandinavian Studies (Masculinity Studies, Gender Discourse in Scandinavian Literature)
Stedman, Gesa, The Center for Great Britain (Cultural Transfer and Gender in the Early Modern Period)
Past professors and positions:
Auga, Ulrike

, Junior Professor of Theology and Gender Studies

Auma, Maisha, Visiting Professor at the Institute for Education and the ZtG

von Braun, Christina, Professor for Cultural Studies with a focus on Gender Studies and History

Hof, Renate, Professor for American Literary and Cultural Studies

Hornscheidt, Lann, Professor for Gender Studies and Language Analysis at the ZtG

Ingenschay, Dieter, Romance Studies (Gay Studies)

Kerner, Ina, Junior Professor for Diversity Politics

Nickel, Hildegard Maria, Professor for Labor Sociology and Gender Relations
Palm, Kerstin,

 

Professor for Gender and Science/ Natural Science and Gender Studies at the History Department

Stephan, Inge, Professor for New German Literature, with focus on problematics of Gender in the literary process