Center for Transdisciplinary Gender Studies
---
The Center brings together everything necessary for a scholarly investigation of gender relations: various academic disciplines, diverse agents of knowledge and knowledge production, and a multifaceted perspective on the examination of the gender category that draws upon all theoretical and practical fields.

Call for Papers: Nature-Society Relations and the Global Environmental Crisis – Thinking on Climate Change and Sustainability from the Fields of Intersectional Theory and Transdisciplinary Gender Studies

International Conference of the Center for Transdisciplinary Gender Studies (ZtG), May 4-6, 2023, HU Berlin (Senatssaal)

Call for Papers and further information
---
Unsettling Archives Conference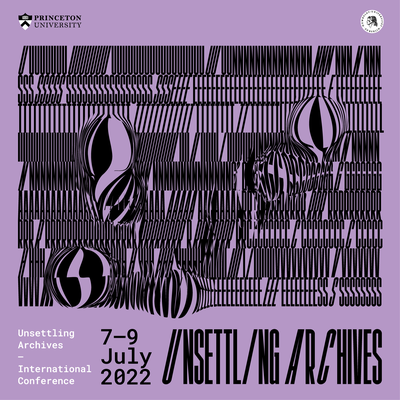 7-9 July 2022
Humboldt University
Unter den Linden 6, Senate Hall

Program and registration
---
Congratulations to Elahe Haschemi Yekani on receiving the ERC's European Consolidator Grant!
She is Professor of English and American Literature and Culture, with a focus on Postcolonial Studies, and an active member of the ZtG.

HU press release
---
You can find gender-related events at HU Berlin online:

HU gender events in the current semester


Event archive/calender


Announce upcoming events at HU
---

GAMSzine No 4 - Summer 2022
Magazine of Gender and Media Studies for the South Asian Region


Flipbook-edition
---
Contested Urban Spaces. Monuments, Traces, and Decentered Memories
Ulrike Capdepón, Sarah Dornhof
Palgrave Macmillan, 2022

Weblink
---
Elahe Haschemi Yekani, Magdalena Nowicka, with Tiara Roxanne
Palgrave Macmillan, 2022


Weblink


Podcast
---
Queer Jewish Lives Between Central Europe and Mandatory Palestine
Andreas Kraß, Moshe Sluhovsky, Yuval Yonay
transcript Verlag, 2022

Weblink
---
Magazine of Gender and Media Studies for the South Asian Region


Flipbook edition
---
Queer Pain. Schmerz als Solidarisierung, Fotografie als Affizierung. Zu den Fotografien von Albrecht Becker aus den 1920er bis 1990er Jahren
Katrin Köppert, Neofelis-Verlag, 2021
---
Wenn Rechte reden - Die Bibliothek des Konservatismus als (extrem) rechter Thinktank
Lilian Hümmler, Marta Press, 2021
---
Co-Parenting und die Zukunft der
Liebe - Über post-romantische Elternschaft
Christine Wimbauer, transcript, 2021
---
Elahe Haschemi Yekani
Palgrave Macmillan, 2021
---
Almut Peukert, Julia Teschlade,
Christine Wimbauer, Mona Motakef,
Elisabeth Holzleithner (Hg.),
GENDER Sonderheft, Band 5
Budrich, 2020
---
Meike Brückner, oekom, 2020
---
Göde Both, Budrich, 2020
---
Anson Koch-Rein, Elahe Haschemi Yekani und Jasper J. Verlinden (Hg.)
European Journal of English Studies, 2020

 Contents
---
Gabriele Dietze/Julia Roth (Hg.)
transcript, 2020
---
Ulrike Auga
Routledge, 2020
---
Christine Wimbauer, Mona Motakef
Campus Verlag, 2020
---
Claudia Bruns
Böhlau, 2020 (Dezember)
---