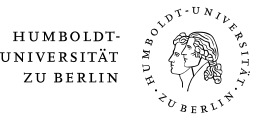 Centre for Transdisciplinary Gender Studies
News
New blog online!
Our new Genderblog is now online.
---
Please note
Due to a water pipe breakage the PC-Pool is currently closed. We will keep you updated on this website.
---
New booklet about the Centre for Transdisciplinary Gender Studies
The booklet offers an overview of current research prjects conducted at our Centre.
---
You can find gender events at HU Berlin online:
HU gender events in the current semester

Event archive/calender

Announce upcoming gender events at HU
---
New: Student counselling by and for students
From summer semester 2019 on Justus-Lou Witte will host the student counselling and answer your questions two hours per week

 more
---
Booklet: "Wissenschaftliches Arbeiten in den Gender Studies" und
"Workbook: Techniken, Tipps und Übungen von Student_innen für Student_innen"
Support with tasks during your studies
 Information and download
New in Print
Christine Wimbauer, Mona Motakef
campus Verlag, 2020
---
Sylka Scholz, Andreas Heilmann (Hrsg.)
Oekom Verlag, 2019
---
Herausgegeben vom ZtG
Berlin, 2019
---
Josch Hoenes, Eugen Januschke, Ulrike Klöppel
Berlin, 2019
---
Claudia Bruns
Böhlau, 2020 (im Erscheinen)
---
Christine Bauhardt, Wendy Harcourt (Hrsg.)
Routledge, 2019
---
Claudia Bruns, Michaela Hampf (Hrsg.)
Wallstein Verlag, 2019
---
more recent publications