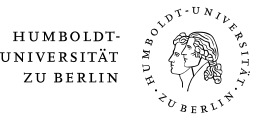 Center for Transdisciplinary Gender Studies
---
The Center brings together everything necessary for a scholarly investigation of gender relations: various academic disciplines, diverse agents of knowledge and knowledge production, and a multifaceted perspective on the examination of the gender category that draws upon all theoretical and practical fields.

Joint Conference of the ZtG, Department of Sociology of Work and Gender Relations, and the DFG Project VielFam accepts abstracts until 15/06/2020.
---
The group projectsupervised by Sigrid invites to a symposium.
---
You can find gender events at HU Berlin online:
HU gender events in the current semester

Event archive/calender

Announce upcoming events at HU
---

Christine Wimbauer, Mona Motakef
Campus Verlag, 2020
---
Claudia Bruns
Böhlau, 2020 (Dezember)
---
New booklet about the Centre for Transdisciplinary Gender Studies
The booklet offers an overview of current research prjects conducted at our Centre. Download the booklet
---