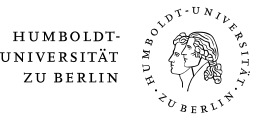 Center for Transdisciplinary Gender Studies
---
The Center brings together everything necessary for a scholarly investigation of gender relations: various academic disciplines, diverse agents of knowledge and knowledge production, and a multifaceted perspective on the examination of the gender category that draws upon all theoretical and practical fields.

Offices moved and PC-Pool closed
Due to construction work the PC-Pool will be closed until end of May. You can find our offices now here:
Managing Director room 4.22
Academic Advisor room 1.37
Office room 1.38/1.39
IT-Agent room 1.05
Gendering MINT room 1.01
---
Joint Conference of the ZtG, Department of Sociology of Work and Gender Relations, and the DFG Project VielFam accepts abstracts until 15/06/2020.
---
The group projectsupervised by Sigrid invites to a symposium.
---
You can find gender events at HU Berlin online:
HU gender events in the current semester

Event archive/calender

Announce upcoming events at HU
---

Christine Wimbauer, Mona Motakef
Campus Verlag, 2020
---
Claudia Bruns
Böhlau, 2020 (Dezember)
---
New booklet about the Centre for Transdisciplinary Gender Studies
The booklet offers an overview of current research prjects conducted at our Centre. Download the booklet
---